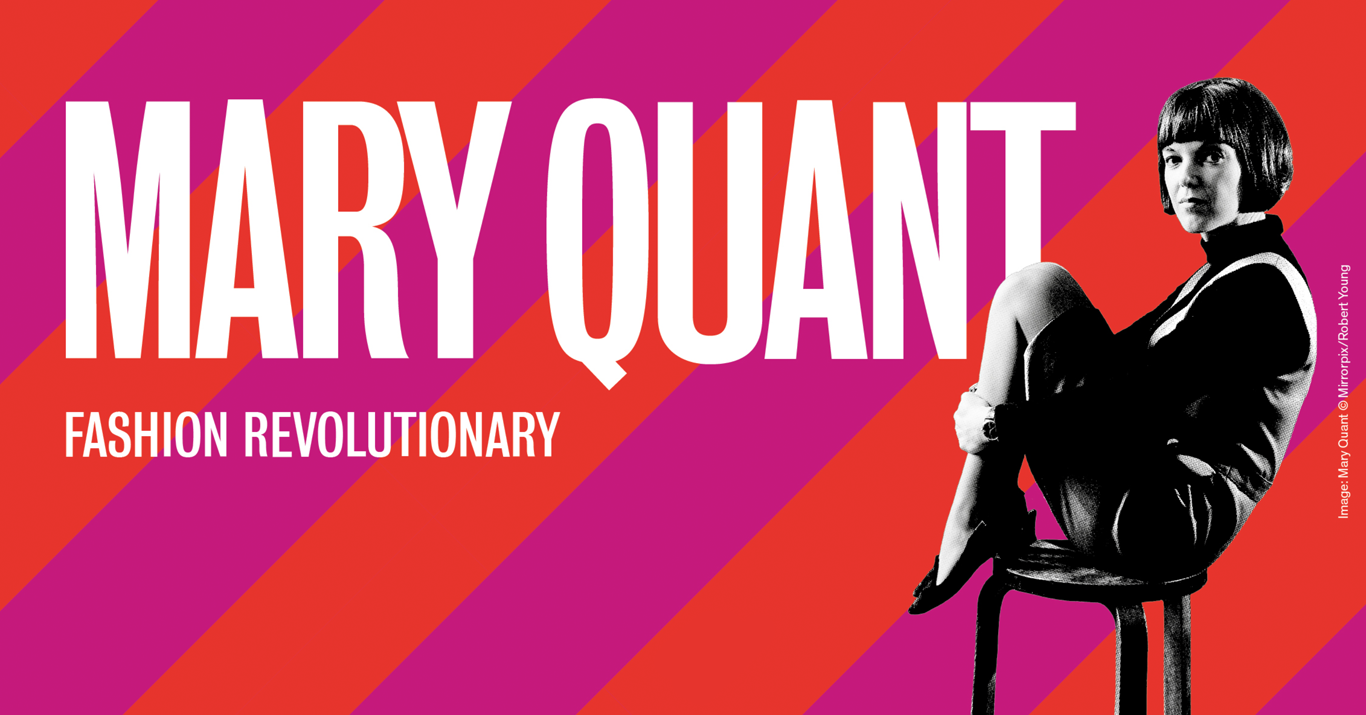 Mary Quant : Fashion Revolutionary

Fri 10 Dec 2021 to Sun 13 Mar 2022

Auckland Art Gallery
---
Here from the V&A in London, Mary Quant: Fashion Revolutionary takes a look at the fashion icon who harnessed the youthful spirit of the sixties and embraced new mass production techniques to create a new look for modern women.

Famously modelled by Twiggy, Grace Coddington and more, Mary Quant's clothes personified the energy and fun of swinging London and Quant became a powerful role model for the working woman. Challenging conventions, she is known as the face of the miniskirt and popularised colourful tights and tailored trousers – encouraging a new age of feminism.

Receiving unprecedented access to Dame Mary Quant's Archive, as well as drawing on the V&A's extensive fashion holdings, which include the largest public collection of Quant garments in the world, the show will bring together over 120 garments as well as accessories, cosmetics, sketches and photographs.
CONTACT
Cnr Kitchener and Wellesley Streets, Auckland

10 Dec 2021 - 13 Mar 2022
Open daily 10am -5pm
Fri 10am - 9pm

Tickets from $20
CONTACT
Cnr Kitchener and Wellesley Streets, Auckland

10 Dec 2021 - 13 Mar 2022
Open daily 10am -5pm
Fri 10am - 9pm

Tickets from $20